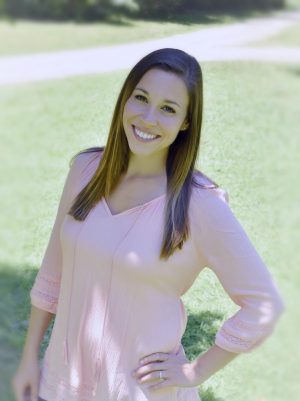 My name is Ashley House, and I am an Associate Professional Counselor at Grace Counseling of Athens. I hold a Master of Arts degree in Clinical Mental Health from Regent University and a Bachelor of Science degree in Education from the University of Georgia.
I have been working in the mental health field since 2016 and during this time have worked with a wide variety of people including children, teens, young adults, parents, and grandparents. In addition, I have spent the past twelve years serving young people through varied leadership roles including camp work with the Oconee County Recreation Department and youth ministry work through SWAT Ministries leading Disciple Now Weekends. Presently, I continue to be active in youth ministry through my local church. Through my personal and professional experiences, I have developed a special connection and heart for high school girls and college aged young women dealing with identity and self-esteem issues.
As a counselor, I believe many are searching for a place to belong, a place to feel loved and accepted. For some it comes easily, but for many it means going on a journey, a path that involves inner healing from rejection, loss, fears, and worries. Each of us is at a different point on this journey, and it's my desire to help people feel safe and comfortable so they can find the inner healing they seek.
My training and experience include Trauma Focused – Cognitive Behavioral Therapy (TF-CBT), Play Therapy and Family Therapy. When working with young people, I believe in the importance of incorporating family therapy along with individual therapy as a family systems approach is often beneficial. I love watching children and young people begin to change as their family starts to grow and thrive together.
I have been married to my wonderful husband for 8 years. We have two daughters and are expecting a baby boy in May. My family and I live for adventure and enjoy snowboarding, hiking, and camping.
Note that Ashley will be on maternity leave beginning May 1st, 2020.