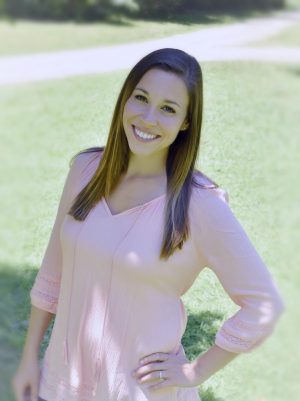 My name is Ashley House, and I am an Associate Professional Counselor at Grace Counseling of Athens. I earned a Master of Arts degree in Clinical Mental Health from Regent University and a Bachelor of Science degree in Education in Recreation and Leisure Studies from the University of Georgia.
As a counselor, I believe many are searching for a place to belong; a place to feel loved and accepted. For some it comes easily, but for many it means going on a journey, a path that involves inner healing from rejection, loss, fears, and worries. I feel called to walk alongside those in need of such help.
Since completing my counseling degree in 2016, I have worked with a wide variety of people including children, pre-teens, teens, young adults, parents, and grandparents. I have a special connection and heart for high school girls and college aged young women dealing with identity and self-esteem issues. My training and experience also include Trauma Focused – Cognitive Behavioral Therapy (TF-CBT), Play Therapy and Family Therapy. Over the past twelve years, I have had the opportunity to serve young people in youth ministry both in the local church, and in college I also traveled with a college ministry organization as a small group leader for Disciple Now Weekends (D NOW).
Each of us is at a different point on our journey, and I look forward to helping people feel safe and comfortable so they can find that inner healing. When working with children, I believe in the importance of incorporating family therapy along with individual therapy as a family systems approach is often beneficial. I love watching children and young people begin to change as their family starts to grow and thrive.
I have been married to my wonderful husband for 8 years. We have two daughters, and we are expecting a baby boy in May. My family and I live for adventure and enjoy snowboarding, hiking, and camping.
Note that Ashley will be on maternity leave beginning May 1st, 2020.