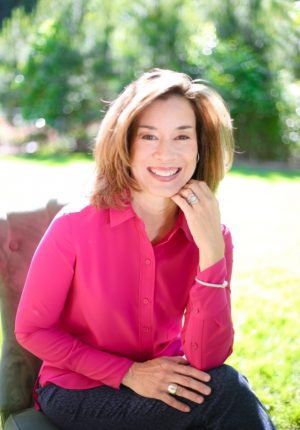 Welcome to my practice, Grace Counseling of Athens. My name is Deborah Miller and I am licensed as a Psychiatric and Mental Health Clinical Nurse Specialist and am board certified with specialization in Child/Adolescent by the American Nurses Credentialing Center, (ANCC). I earned a Master of Science Nursing degree in Psychiatric and Mental Health Nursing Across the Lifespan from the University of Tennessee and a Bachelor of Science Nursing degree from the Medical College of Georgia now Augusta University.
My experience includes 20 years of working closely with children, teenagers, college students, young women and others when helpful to the family system. I also have a special heart for college students transitioning to young adulthood and have enjoyed working with this population. As a nurse therapist, my point of view is holistic recognizing the interconnection of the body, mind, spirit, emotions, relationships and environment. It is my desire to help clients and families develop individualized care that promotes wellness, wholeness and healthy adaptation.
My training and experience include Cognitive Behavioral Therapy (CBT), Play Therapy, Interpersonal Therapy, Grief Counseling, Parenting Skills, Child Behavior Management and Christian Counseling.  Also, as a trauma specialist, I am an EMDR certified therapist and have training in Trauma Focused CBT. To understand more about these therapies be sure to visit the Services page on this website.
I have had the opportunity to help people struggling with anxiety, depression, life adjustment problems, emotional trauma and other behavioral concerns. In addition, I have worked in hospital, private practice, home health, community mental health and Christian ministry settings and with people from varying socioeconomic, cultural, ethnic and racial backgrounds.
My life experiences have provided me unique opportunities to integrate my faith and calling as a nurse into care for others. In 2007, I co-founded the Christian nonprofit, Bethel Haven, Inc. in Watkinsville, GA with my late husband who passed away in 2011 after a courageous battle with cancer. I continued to serve at the non-profit ministry organization as President and Executive Director until retiring from there in 2014. I have also been privileged to serve in various church ministry roles over the years, and faith and church remain a foundational part of my life. I re-married in 2014, and my husband and I enjoy the beach and spending time with our growing families and grandchildren. A few of my favorite things are being outdoors, reading, writing, talks with a close friend, studying the Bible, shopping, sunsets, music and laughter.