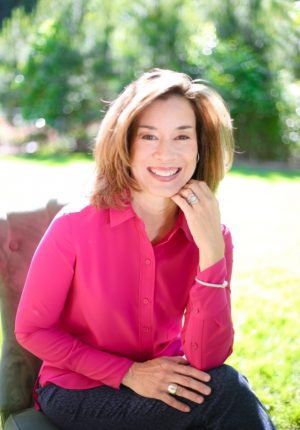 With sixteen years of experience as an Advanced Practice Registered Nurse, Deborah has worked with children, teenagers, young adults and others when beneficial to the family system. She is licensed as a Psychiatric Mental Health Clinical Nurse Specialist and board-certified in Child Adolescent by the American Nurses Credentialing Center. Deborah earned a Master of Science Nursing degree with an emphasis in Psychiatric and Mental Health Nursing Across the Lifespan from the University of Tennessee and a Bachelor Science Nursing degree from the Medical College of Georgia.
As a nurse therapist, Deborah recognizes the interconnectedness of the body, mind, spirit, emotions, relationships and environments. She enjoys helping clients and families developing individualized, age appropriate treatment that promotes wellness, wholeness and healthy adaptation. With training and experience in different treatment modalities, Deborah utilizes therapeutic techniques from Cognitive Behavioral Therapy, Play Therapy, Interpersonal Therapy, Grief Counseling and Christian Counseling as appropriate to client need.
Deborah is well versed in providing help for anxiety, depression, life adjustment concerns and other mood problems. She has a special compassion and perspective for those dealing with loss, complex grief, emotional trauma, cancer/chronic illness, military deployment and the pressures of pastoral family life.  Her work experience includes hospital, private practice, community mental health and christian ministry settings.
Also, with a calling to Christian Counseling, Deborah's life experiences have provided her a unique opportunity to integrate her Christian faith into her care for others. She formerly served for seven years as co-founder and director of the Christian nonprofit, Bethel Haven, Inc. in Watkinsville, GA and for 17 years in various church ministry roles during her late husband's pastoral tenure. Deborah and her husband, Rocky have been married for 4 years. They enjoy the beach and mountains and especially spending time with their growing families and their four grandchildren.